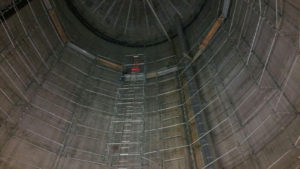 Our Approach
We are a scaffold company that specializes in cement and power plant structures.  Our specialty is rapid turn around on plants doing minor and major outages and e experts on cyclones, pyrotops, and fire boxes.
Scaffolding Industrial Services utilizes all types of scaffolding to best meet the needs of the contractor we are working for.  The key to a successful scaffolding job is to come in on budget and on time.
Our highly skilled crew is the best at accomplishing ALL projects on budget and on time.  Our differential advantage over our competitors is our highly efficient, highly professional team.
Next Steps…
Any questions you need answered or if you would like a free bid, call Tom at 816-291-7337!